#ostanidoma
Anketa za zajedničko gledanje wrestling showova
---
---
Rank 13

Postovi: 12338
Pridružen/a: 22 sij 2018, 18:02
Reputation:

4169

Lokacija: Split
Status: Offline
---
---
---
Rank 10

Postovi: 2636
Pridružen/a: 21 vel 2018, 21:20
Reputation:

662

O meni: It's all about game.
Status: Offline
TheBesir

je napisao/la:

Source of the post

AlenB

je napisao/la:

Source of the post

dobiva novi finisher, evo pusha, WWE rosteru, sad ste gotovi kad se novi neuništivi Cena vrati

Već vidim kako se bije sa legendarnim Eliasom
Ša sam reko?
---
Rank 13

Postovi: 12338
Pridružen/a: 22 sij 2018, 18:02
Reputation:

4169

Lokacija: Split
Status: Offline
Šta uradi
---
Eumaus The Swineherd

je napisao/la:

Source of the post

Šta uradi
Oj Melloo hahaha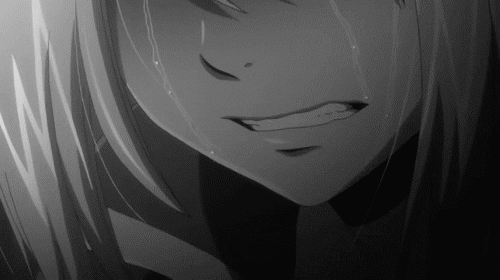 Behind this smile, behind this loving heart lies a black hole that expands the more you are near.
---
---
---
---
Administrator

Postovi: 28929
Pridružen/a: 21 stu 2016, 13:00
Reputation:

7232

Lokacija: Zagreb
O meni: Urednik ProHrvanja i 227gaminga
Kontakt:
Status: Offline
---
Član mjeseca

Postovi: 6352
Pridružen/a: 05 vel 2018, 09:45
Reputation:

3233

Status: Offline
His last three matches have been at Super Show-Down, Greatest Royal Rumble and WrestleMania 34 - in-fact his last match on Raw was two weeks before Mania in March.

Cena has had filming commitments in China to take care of for most of 2018, but he returns to the United States very soon and has been advertised for a ton of live events and an episode of Raw in 2019.

That normally indicates that a Royal Rumble appearance will be occurring, and we know for a fact unless a movie gets in the way, he will be at WrestleMania.

We've listed three exciting potential feuds Cena could have leading into the Grandest Stage Of Them All - all against stars that he hasn't faced one-on-one before.

SAMOA JOE
Cena and Joe have faced-off against each other twice before - both in 2017 tag matches - but never a one-on-one bout.

The two were both huge up-and-coming stars in the mid-2000s - Cena began his long reign as WWE Champion whilst Joe was making waves in TNA.


Joe has been a star performer on SmackDown in the ring in recent months, and despite not getting the better of AJ Styles in their rivalry, a feud with a WWE icon such as Cena could be what Joe needs after he's done with Jeff Hardy.

It's looking extremely likely that the most exciting thing on the card so far that's been rumoured will be Becky Lynch against Ronda Rousey - although with Charlotte's interference in the feud that may not happen anymore.

Dave Meltzer also revealed last week that Seth Rollins is currently slated to challenge Brock Lesnar for the Universal Championship, which could mean that Rollins wins the Rumble for the first time and Lesnar will retain the strap at Chase Field.

But Mania is also known for showcasing legends and part-timers - which is exactly what John Cena is nowadays.

DREW MCINTYRE
Surprisingly, McIntyre and Cena's paths have never crossed in the WWE ring in his first spell with the company.



But after leaving and re-packaging himself, McIntyre is a completely different beast now, and the Scottish Psychopath hasn't been pinned or submitted since his call-up to Raw earlier this year.

Whilst it looks like they're booking McIntyre strong, a Universal Championship shot may not happen until later in 2019, so who better than Cena to legitimise the former NXT Champion's credentials by passing the torch, just like Kurt Angle did?

VELVETEEN DREAM
Rumoured to be on the cusp of a main roster move sooner than later, Velveteen Dream is one of the most popular characters in all of NXT.

His flamboyancy and skills have caught the eyes of many - including Cena himself - who he referred to as 'The One'.

Cena could potentially declare post-Royal Rumble that he wants a new challenge and to face 'someone different' - and there's no-one more different than The Dream.

Who do you want Cena to face at the MetLife Stadium in April 2019? Let us know in the comments below!


Ovo je misljenje GMS-a Drwe i Joe bi bili vrh protivnici, za Dreama je rano da predje na glavnu scenu.
Ali bi sve od oviga dobro izgledalo i da Cena bude porazen, naravno.
---
Some WWE fans have long grown tired of Cena's upbeat act, booing him in the hopes that his character might be refreshed with a dose of malevolence. Now in what he calls "the definite twilight" of his in-ring career, Cena says that he will do whatever is required to establish his successor as WWE's next big star. "It's a giant relay race, and I'm in the phase where I'm handing the stick off," he says. "My time is up," he adds, riffing on the lyrics to his WWE entrance theme. "Someone else's time is now."

Izvor: Sports Illustrated

Po meni očekivano, Cena je već prešao u part timere. Dosta je dao kompaniji i fanovima. Ne možemo reći da je Cena projekat uspio (mada je bio daleko bolji i uspješniji od projekta zvanog Roman), ali Cena se ipak upisao u zvijezde i danas je jedan od rijetkih drawova koje WWE ima.
---
---
---
Online
Trenutno korisnika/ca: Nema prijavljenih korisnika/ca. i 1 gost.