f.k.a. Dean Ambrose
Rank 13

Postovi: 10871
Pridružen/a: 22 sij 2018, 18:02
Reputation:

3157

Lokacija: Split
Status: Offline
Seth "The Tarpitect" Rollins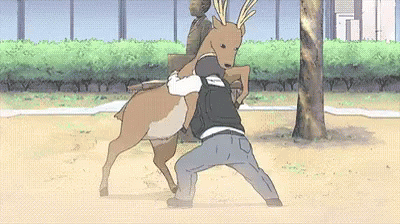 ---
Mox je trenutno najpopularniji na forumu, mislim da je u poslednjih par meseci najviše postano na ovoj temi, ako gledamo teme wrestlera.
BRO! BRO! BRO! BRO! BRO! BRO! BRO! BRO!
---
Rank 5

Postovi: 107
Pridružen/a: 05 ožu 2017, 22:04
Reputation:

25

Lokacija: Požega
Status: Offline
Jon Moxley, per a report from Wade Keller of the Pro Wrestling Torch, is set to receive a live mic in a promo segment on next week's AEW Dynamite. [...] According to a source in AEW, the company is tired of hearing complaints about Moxley's lack of promo time, and that "they had a reason for waiting".

Aj napokon ovo bi trebalo biti dobro.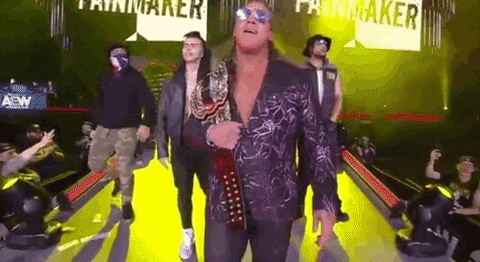 ---
Rank 8

Postovi: 1258
Pridružen/a: 06 ožu 2017, 15:23
Reputation:

528

Lokacija: Odžak, BiH
Status: Offline
Give him a fuckin mic
---
---
Administrator

Postovi: 12619
Pridružen/a: 21 stu 2016, 14:00
Reputation:

4217

Lokacija: Nova Gradiška
Status: Offline
In the "Unhinged: The Story Of Jon Moxley" segment with Jim Ross at the Starrcast Starrcast IV in Baltimore, MD, Jon Moxley revealed a time when he was in WWE that he got him a harsh telling off for swearing on television.

Moxley said he won/defended the WWE United States on a WWE pay-per-view and was "in the zone" when he cursed in the moment and said "give me my f**king belt" to the referee after his match. Moxley didn't think anything of it but when he got to the back WWE producer Road Dogg asked him if he said, "f**k", to which Moxley responded, "I didn't cut a promo" and claimed he couldn't remember.

The next night he was approached by a senior WWE official who told him he must go into the production truck and say sorry to the production crew, "because hitting the button for the delay was so f**king hard" Moxley humorously quipped.

Moxley gave the apology and assured the production crew it would never happen again, he thought that would be it until that same WWE official approached him again.

The official said "I don't think that was the right kind of apology for the push we want to give you", Moxley was miffed by this and was then told for the first time "we know you're a different type of cat" and Moxley became confused as to what the WWE official wanted from him.

Moxley said to the audience and J.R. "I must have come off like a d**k, I didn't mean to but I must have" he added "that was a pivotal moment where they [WWE] were like f**k this guy"
---
Administrator

Postovi: 26130
Pridružen/a: 21 stu 2016, 13:00
Reputation:

6218

Lokacija: Zagreb
O meni: Urednik ProHrvanja i 227gaminga
Kontakt:
Status: Offline
biti tamo je treiranje mentalnih granica...
---
---
Online
Trenutno korisnika/ca: Nema prijavljenih korisnika/ca. i 1 gost.