King of Bros
---
---
Rank 13

Postovi: 10582
Pridružen/a: 22 sij 2018, 18:02
Reputation:

3020

Lokacija: Split
Status: Offline
Low Ki, Andrade i on iznad Ishiia
Seth "The Tarpitect" Rollins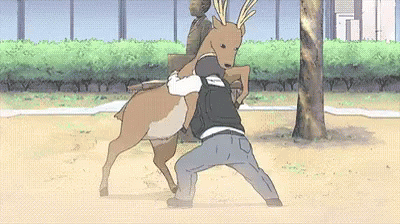 ---
Eumaus The Swineherd je napisao/la:Low Ki, Andrade i on iznad Ishiia
realno po kayfabe ishii nije nista uradio osim drzao malo najenbitniju titulu u njpw
---
Rank 13

Postovi: 10582
Pridružen/a: 22 sij 2018, 18:02
Reputation:

3020

Lokacija: Split
Status: Offline
Melloo

je napisao/la:

Source of the post

Eumaus The Swineherd je napisao/la:Low Ki, Andrade i on iznad Ishiia

realno po kayfabe ishii nije nista uradio osim drzao malo najenbitniju titulu u njpw
Jer su Low Ki, Andrade i on toliko uradili
Seth "The Tarpitect" Rollins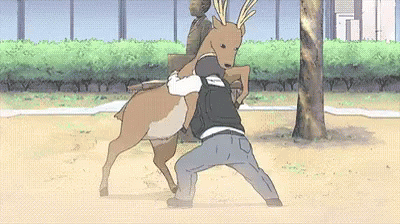 ---
Administrator

Postovi: 12463
Pridružen/a: 21 stu 2016, 14:00
Reputation:

4173

Lokacija: Nova Gradiška
Status: Online
Vrlo zanimljiva priča hahaha

Last month, Matt Riddle revealed that he met up with Goldberg during Summerslam weekend and the two had a conversation. Goldberg had heard all the negative things Riddle had said about him and said they had some "talking to do."


Riddle was a guest on WWE's Watch Along for Summerslam where he spoke about the meeting.

He said: "So, [Goldberg], I'm walking by and I see his locker room. I've already seen Brock's, but I see Goldberg's locker room. And I'm trying to get a peek. And I'm looking, I'm looking, all of a sudden, pow! Big shoulder [colliding into him]. 300 pounds, at least. I look up; it's Bill Goldberg. He goes, 'Oh, we got some talking to do!' And I'm like, 'Well, we can talk anytime, bro.' He's like, 'Yeah?' And I'm like, 'Yeah!' And I was like, 'Alright bro, anytime.' And he's like, 'I'm not your bro!' And I'm like, 'Alright, bro. Take it easy. Whatever.' And then he's like, 'Yeah, we'll see. I'll see ya later. And hey, it was a pleasure meeting you.' And I go, 'The pleasure was all mine, bro.' And then he goes, 'I'm not your bro.' And then I walked away, I had to come here."


According to Fightful, WWE "didn't exactly" put Riddle on the Watch Along "by accident" and the company "knows what it's doing" with the two. A source told the website from the production side that WWE actually filmed the conversation between the two "just in case." The source added that others were said to be stunned that Matt Riddle "got it" more in regards to a possible match between the two than Goldberg did, who reportedly took things way too seriously.

Finally, another source claimed that the 'talking' Goldberg referred to did eventually happen, as they had a second meeting. It ended with the two agreeing to disagree on their issues.
---
Rank 8

Postovi: 1229
Pridružen/a: 06 ožu 2017, 15:23
Reputation:

506

Lokacija: Odžak, BiH
Status: Offline
Na prvu zvuci kao izmisljena prica ali ako su snimili onda valjda ima istine tu.

Na drugu, nula interesa za potencijalni mec, cak i pobjeda Riddleu ne bi donijela nista.
---
Rank 9

Postovi: 2418
Pridružen/a: 21 vel 2018, 21:20
Reputation:

504

O meni: It's all about game.
Status: Offline
a i meč bi vjerovatno bio katastrofa.
---
---
---
---
Online
Trenutno korisnika/ca: Nema prijavljenih korisnika/ca. i 1 gost.